Crème Vanille Candle
Regular price

Sale price

$30
Description

Le Monde Gourmand Candles are made of a natural soy-wax blend in our best-selling scents.

Warm and Sweet, Crème Vanille is an elevated vanilla that becomes an extension of you. With inviting notes of Creamy Apricot, Jasmine Petals and Brown Sugar & Amber, this fragrance leaves you feelings of warmth, softness and comfort.

CRÈME VANILLE: Vanilla, Floral, Sweet

Top Notes: Creamy Apricot
Mid Notes: Jasmine Petals
Base Notes: Brown Sugar & Amber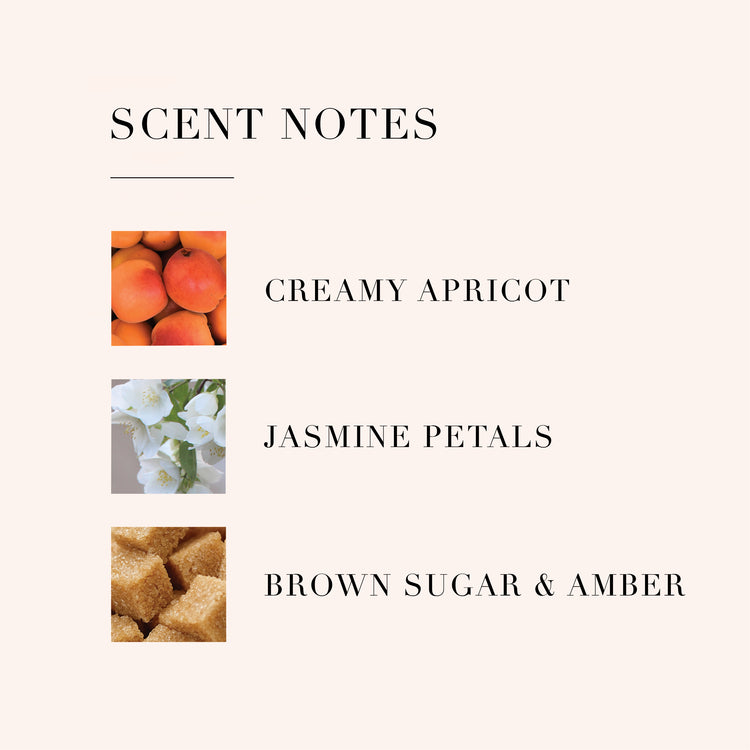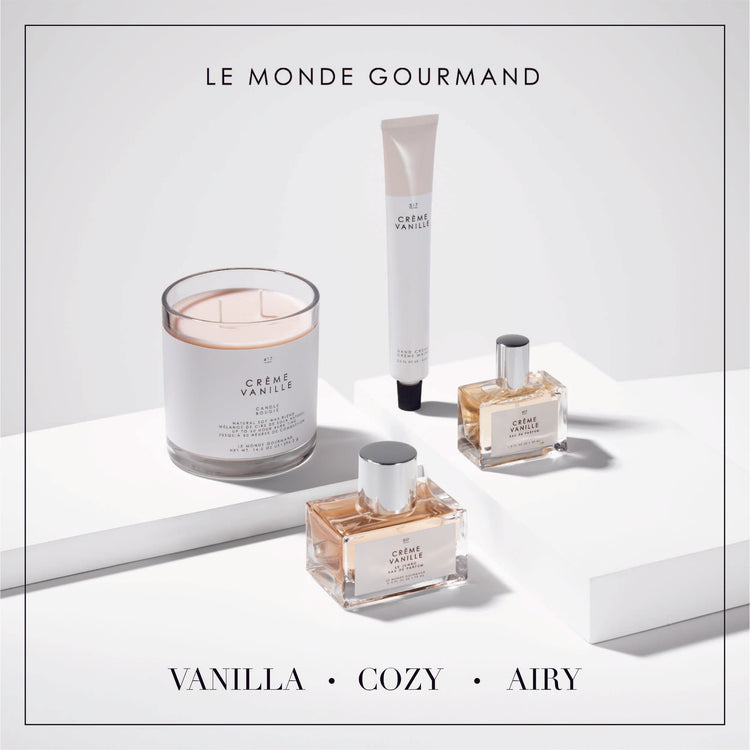 SCENT NOTES

Creamy Apricot

Jasmine Petals

Brown Sugar & Amber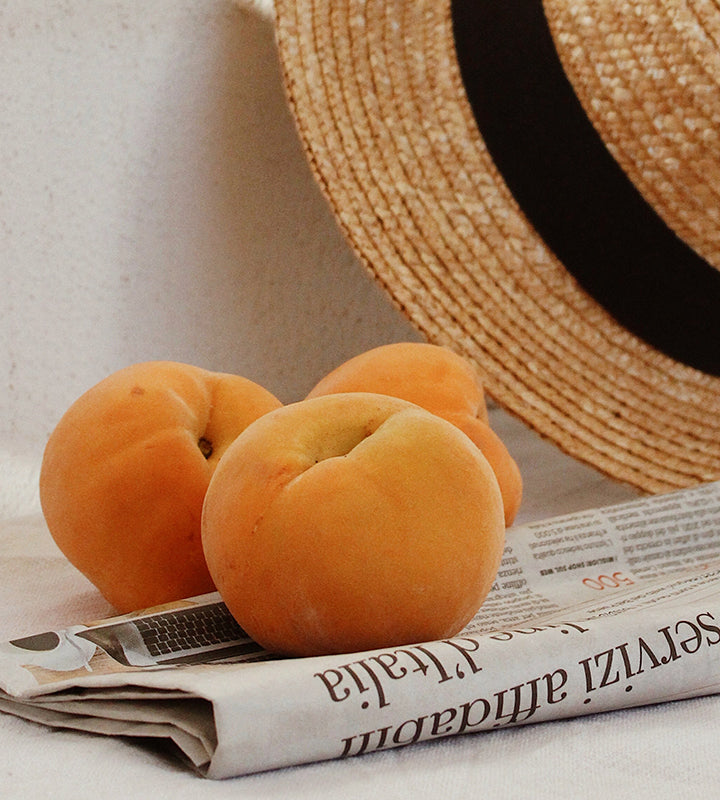 INSIDE LE MONDE GOURMAND
An icon of (fun) fine fragrance, Le Monde Gourmand offers addictively indulgent fragrance and beauty products designed to the highest luxury standard.
LUXURY PERFUMERY
Collaborating with the world's top perfumers, our collections deliciously elevate your everyday.
COLLECTIBLE ORIGINALS
With a library of cult classics and new original scents launched every season, there's something for everyone. Build your fragrance wardrobe, learn what you love, and express every facet of your style.
SHELFIE ESSENTIAL
Minimal and chic, our packaging is designed to look good on your shelf at home.
GUILT-FREE GOURMAND
Scents with substance. Always Vegan and Cruelty-Free. No parabens, phthalates, or sulfates.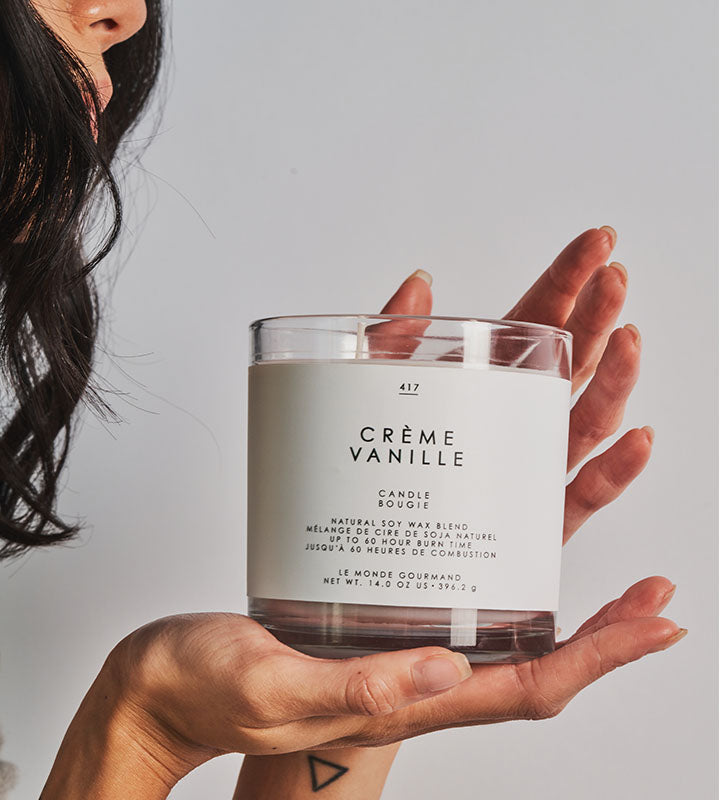 HOW TO USE
For your first burn, make sure to let the entire surface of the wax melt befoer blowing out to avoid tunneling (this can take 3+ hours depending on temperature of the room).

Always trim your candle wick to 1/4" before lighting to reduce smoke. Keep yout wax free of debris, never leave your candle unattended and do not place the lid on your candle when lit for the safest burn.

Once your candle is finished burning, we encourage you to either recycle our glass vessels or re-use them! Simply put candle in the freezer for a few hours and you'll be able to remove the remaining wax easily.

Re-use your candle container to hold pencils, makeup brushes, plants...the list goes on and on!